TikTok Shop Onboarding Tips

A quick guide to help you get started.

Getting your TikTok Shop ready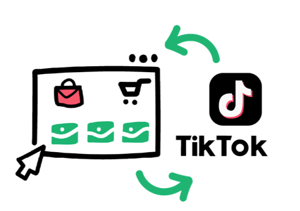 Product Categories



Become familiar with TikTok's policies on restricted categories and categories requiring compliance information to be submitted for product approval. Some categories, like food, require permission from TikTok before you can upload products, while others, such as toys, electronics, and children's products, require compliance information to be submitted with each product before it can be approved for sale. See

this guide

in TikTok Shop Academy's Policy Center for more information.
Shipping Methods
Enable "Shipped by seller" as your preferred shipping option (Shipping > Shipping Options). SKU IQ will only send "shipped by seller" orders to Shopify for fulfillment. ("Shipped by platform" orders must be fulfilled directly in TikTok Shop Seller Center.)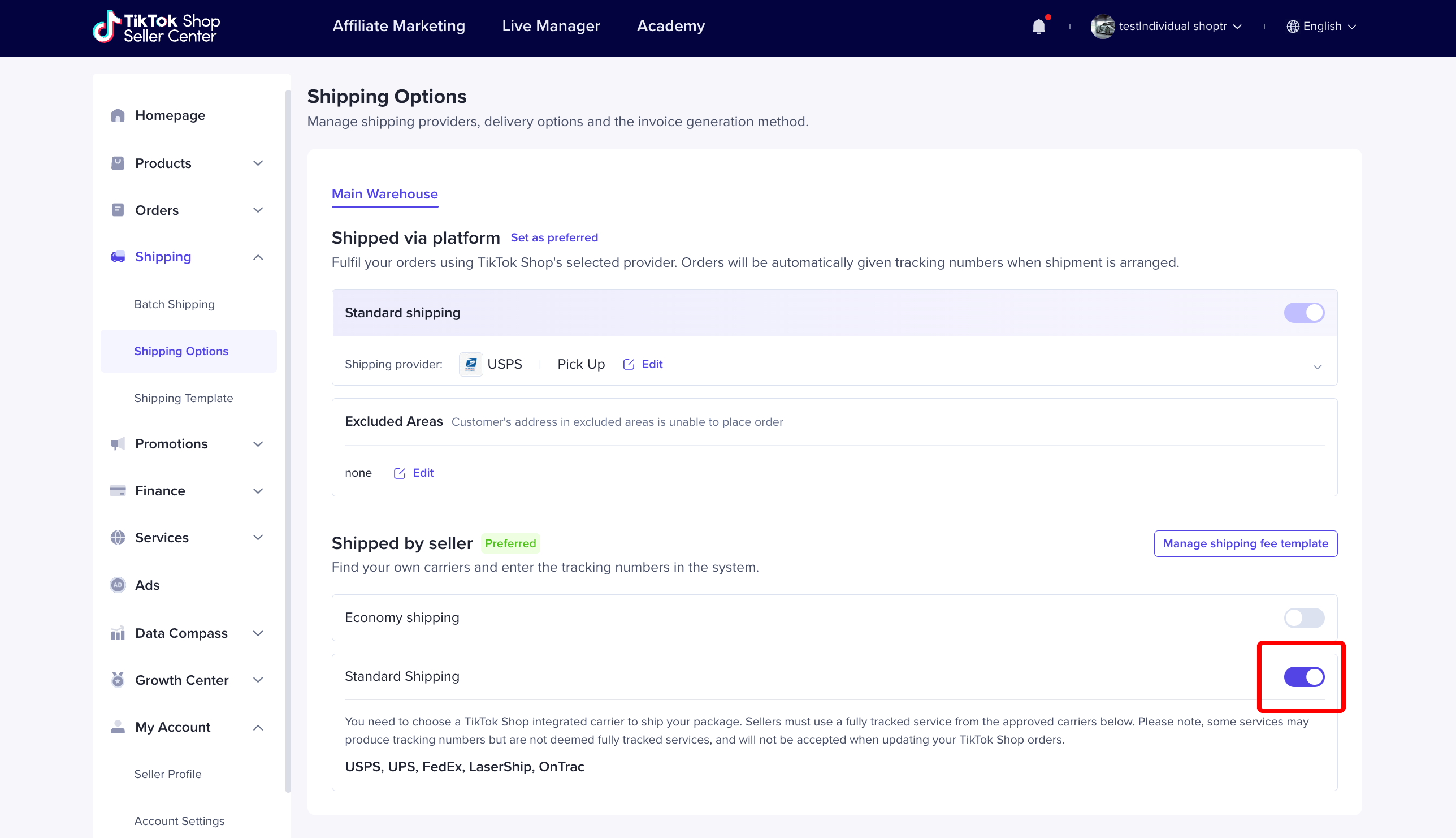 Shipping Charges
Under "Shipped by seller," you'll want to enable at least one shipping option and set your shipping rules, so TikTok Shop will collect the correct shipping charge with each order.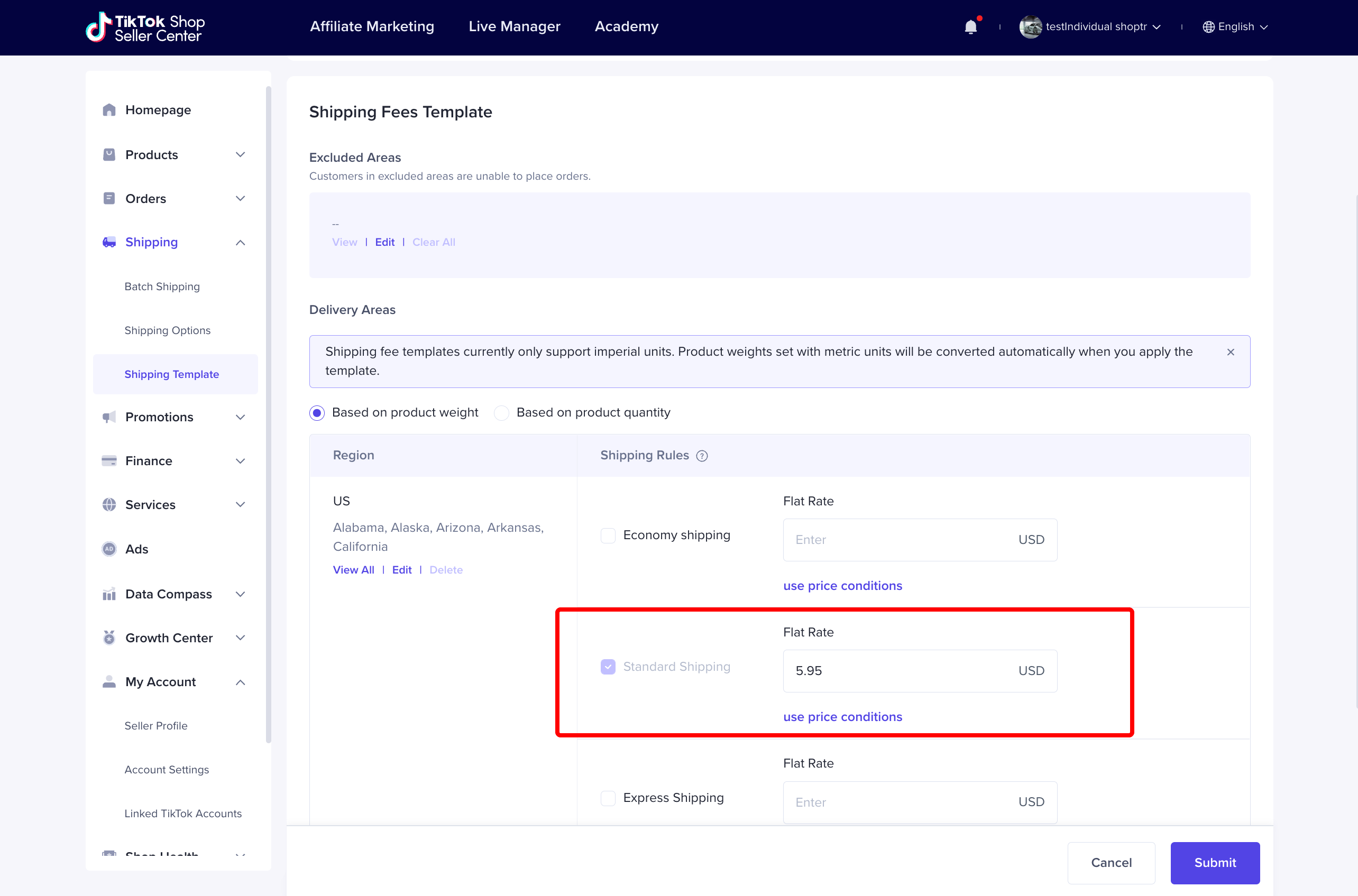 Getting your Shopify ready
Locations
If your Shopify store has multiple locations (Settings > Locations), please book a free session with us to confirm your SKU IQ account is connected to the correct location.
Automated Fulfillment



If you are using a drop shipping or third-party logistics (3PL) solution that maintains its own inventory, such as Fulfilled by Amazon, please

book a free session

with us so we can configure your account to manage inventory via a third-party.
Ensure you have the correct logins to authorize SKU IQ to:
Owner login to TikTok Shop
This is usually the first person to register and create your TikTok Shop account.
Admin login to your Shopify store:



Any admin account connected to your Shopify store will do.
1. Log in to TikTok Shop Seller Center
Log in to TikTok Shop Seller Center with your owner account.
Click on Services > Service Market and search for SKU IQ.
Click "Connect" to start the authorization process.
(Can't find us? Here's a shortcut.)
2. Authorization
Select 1 year for an authorization duration, supply your contact information, agree to terms, and click "Authorize."
In a few seconds, you'll be redirected to SKU IQ to finish registration and setup.
3. Create your SKU IQ Account
Create your SKU IQ account using the email address and mobile phone number of the person who will be responsible for the connection with SKU IQ and your Shopify store.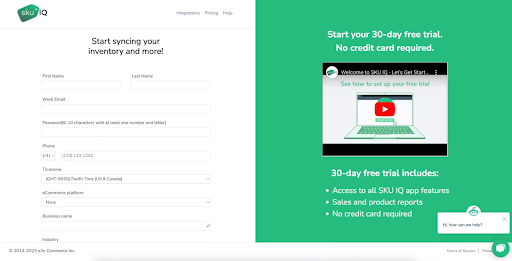 4. Connect your Shopify Store
Connect your Shopify store by entering the default URL for your store. This will be something like mystore.shopify.com. Once this is saved, you'll be redirected to Shopify to log in with your admin account and confirm the connection to SKU IQ.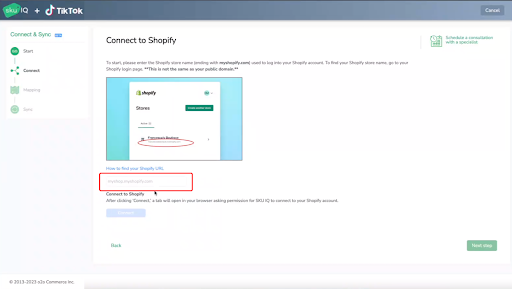 5. Product Selection
SKU IQ's app will now begin to read in your products from your Shopify store. Depending on the size of your store, this can take a few seconds or a few minutes.
Once your products are retrieved, you'll be able to select which products you'd like to push into to your TikTok Shop.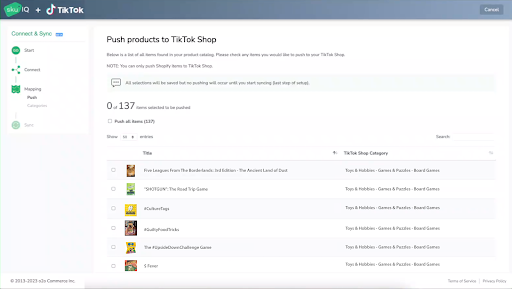 6. Categorize Products for TikTok Shop
After you've selected products to sync, you'll want to ensure they are mapped to the right categories in TikTok Shop. Please choose the most relevant category to ensure there are no hiccups when TikTok reviews your products to approve them for sale.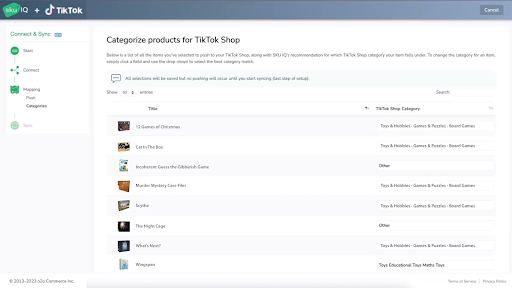 7. Start Syncing!
Click on Start syncing to begin the sync process. You can check the status of your synced products under the Products page in SKU IQ. You'll see a TikTok icon next to each product once it's pushed to TikTok Shop.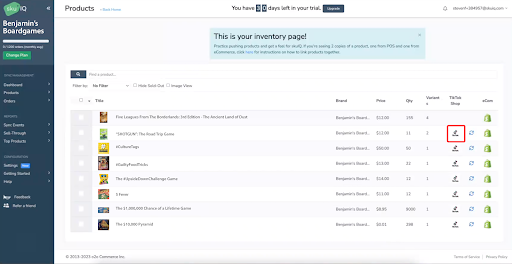 8. Check Sync Events
In the event that any products did not sync, you can check the Sync Events page in SKU IQ to see if errors are returned by TikTok Shop. For these products, you can make updates in your Shopify store and try syncing them again. If you need help with non-syncing products, please contact TikTok Shop support or book a free consultation session with us — we're happy to help.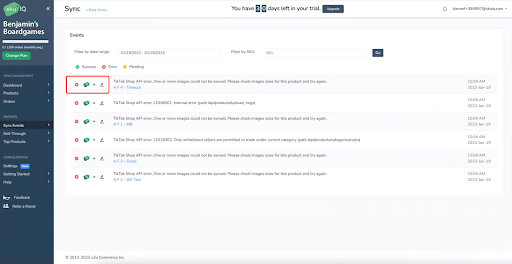 9. TikTok Shop Product Review
Once a product is synced to TikTok Shop, they may be in review for several minutes to several days, depending on the product category.
In the event a product is rejected, it's usually because it's assigned to the wrong category, or requires compliance documentation to be uploaded before the product can be approved for sale. Once these issues are resolved, the product should be approved for sale.
10. Finish Line!
Provided you've set up shipping options correctly, new sales for products synced by SKU IQ will flow to Shopify with the recipient name and address for fulfillment. Once the order is fulfilled in Shopify — either manually by you, or automatically by your drop-shipping plug-in — we'll sync the shipping carrier and tracking information back to TikTok Shop, so your customer can follow their order via the TikTok app.
Additional Details:
Orders can only be canceled before TikTok has finalized payment — once an order is paid for and marked as ready to ship, it will sync to Shopify for fulfillment.


Returned orders are not synced and must be processed manually in Shopify — we will support syncing of returned orders in a future release.


Syncing of product information is one-way from Shopify to TikTok Shop. If you make changes to your product's content in TikTok Shop, it will be overwritten whenever updates are made to that product on Shopify.


We can only sync new products from Shopify to TikTok Shop. If a product already exists in TikTok Shop, and you want to start fulfilling it from Shopify, please delete the product in TikTok Shop first and then sync it as a new product from Shopify.


For privacy reasons, TikTok Shop does not supply customer information on orders that are sent to Shopify for fulfillment. For these orders, SKU IQ reports will be populated with the recipient information in the customer section. (Additionally, orders that are fulfilled on TikTok Shop and appear in our orders report will have recipient information masked out with asterisks.)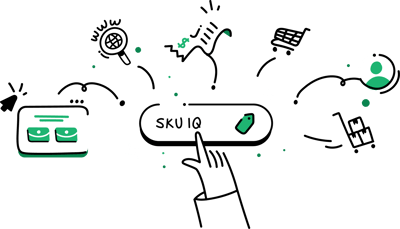 Please contact us if you need additional support at tiktokshopsupport@skuiq.com.