Join the TikTok Shop + Shopify Beta Program Powered By SKU IQ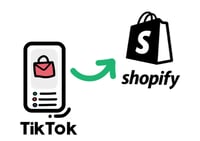 Fulfill your TikTok Shop orders from Shopify



Do you like TikTok Shop for

selling but prefer Shopify for

fulfillment? SKU IQ syncs orders

made in your TikTok Shop to

your Shopify account so that you

can still ship or deliver orders

using the fulfillment tools you

know best. Once the order is

shipped or delivered, SKU IQ will

automatically mark it as

completed in TikTok Shop.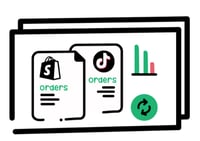 Manage your online business from one location
With SKU IQ you no longer need to keep track of two different inventories or worry about selling
out-of-stock inventory. SKU IQ connects, links and syncs your products between platforms so that inventory counts are kept the same on both. With connected inventory data you can see cross-channel analytics and get real-time stock alerts.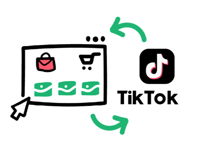 Create once and sync what you want
Create a product in Shopify and then automatically push it to TikTok Shop. You can control the products you want to send or automatically send all new products. With SKU IQ connect your TikTok Shop inventory quickly and easily with your eCommerce store; make social shopping seamless with SKU IQ!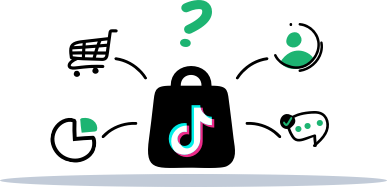 Learn More About Selling on TikTok Shop & Connecting your eCommerce in our Resource Center!
Learn About TikTok Shop
✔️ $0 Onboarding & TikTok Shop Setup with SKU IQ! Save $2500 with our Free Onboarding for a limited time!
✔️ Unlimited orders, SKU's and users

✔️ Free product catalog migration to TikTok Shop

✔️ Clear, easy and fast setup

✔️ World-class support with complimentary consultation

✔️ Plans starting at just $35 for 400 orders/month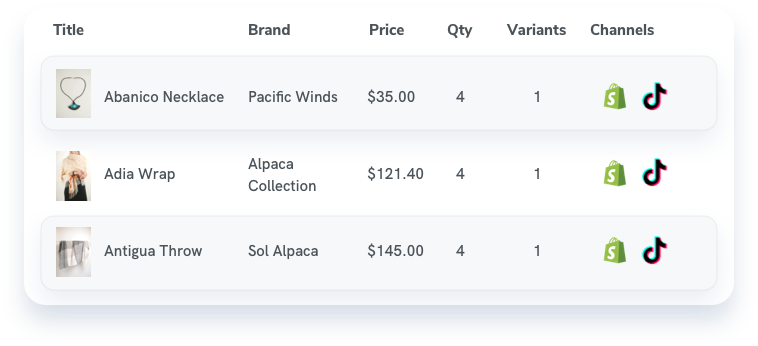 Product Quantity & Catalog Sync
SKU IQ keeps all inventory data and quantities (adding or removing products) in sync and provides a dashboard for managing inventory adjustments. You can also sync your catalog including product attributes such as title, price, SKU and more.
Auto-Push New Products
Eliminate manual set-up of new products on multiple platforms.
Once you set up your product on Shopify, with SKU IQ you can automatically push new products to your TikTok Shop. No more double data entry!
Better Order Management
SKU IQ lets merchants route their TikTok Shop orders to their eCommerce website for better management.
Cross-platform Analytics
Get reports that include combined TikTok shop and ecommerce sales in real time. Evaluate top sellers and discover your top customers.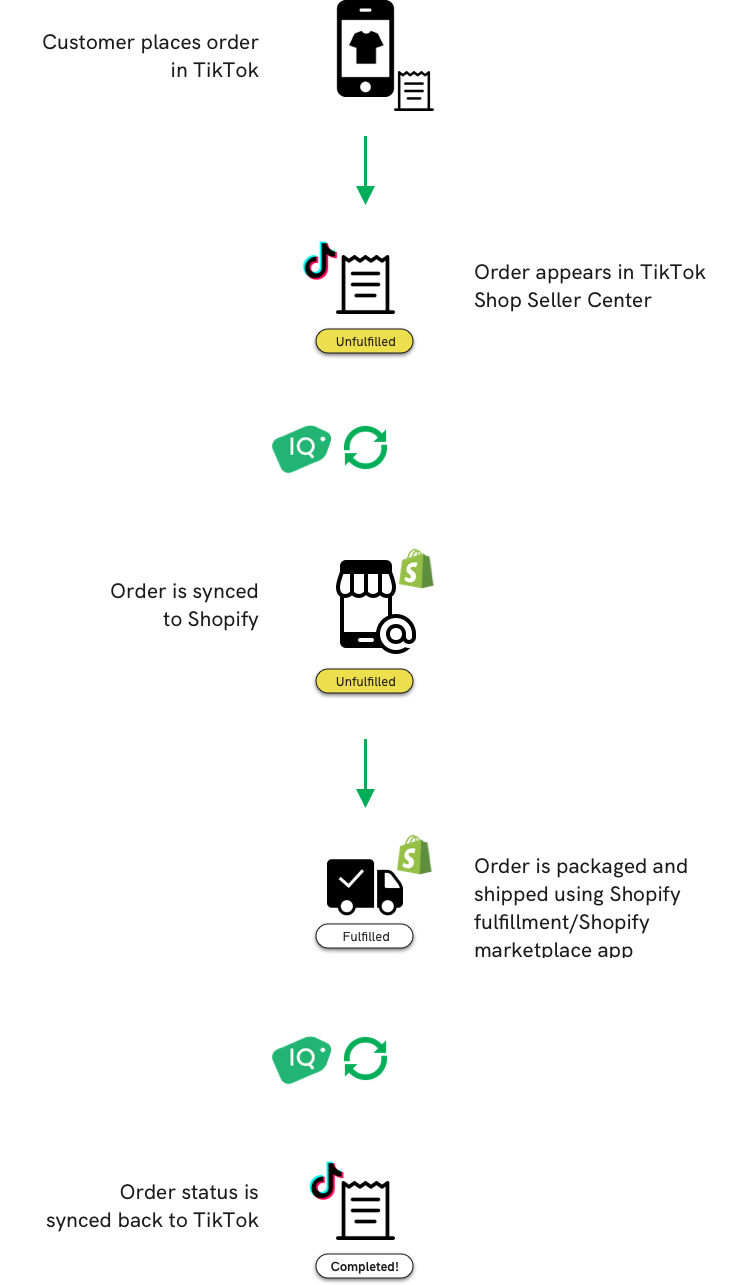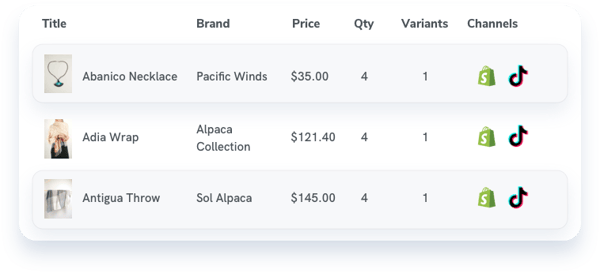 SKU IQ helps small to medium sized retailers sync their inventory, orders, and product catalog between all their retail platforms. Eliminate dual entry between platforms and problems related to selling out-of-stock items.
Flexible Pricing to Fit Your Business
Our plans are designed to grow with you as you go! 30 Day Free Trial for All Plans!
BASIC

For small businesses that are just starting out.
$45/mo
400 Orders/mo
PLUS

For medium sized businesses that need to sync more.
GROWTH


For growing businesses with multiple locations.
PREMIUM

For super-charged businesses who need flexibility.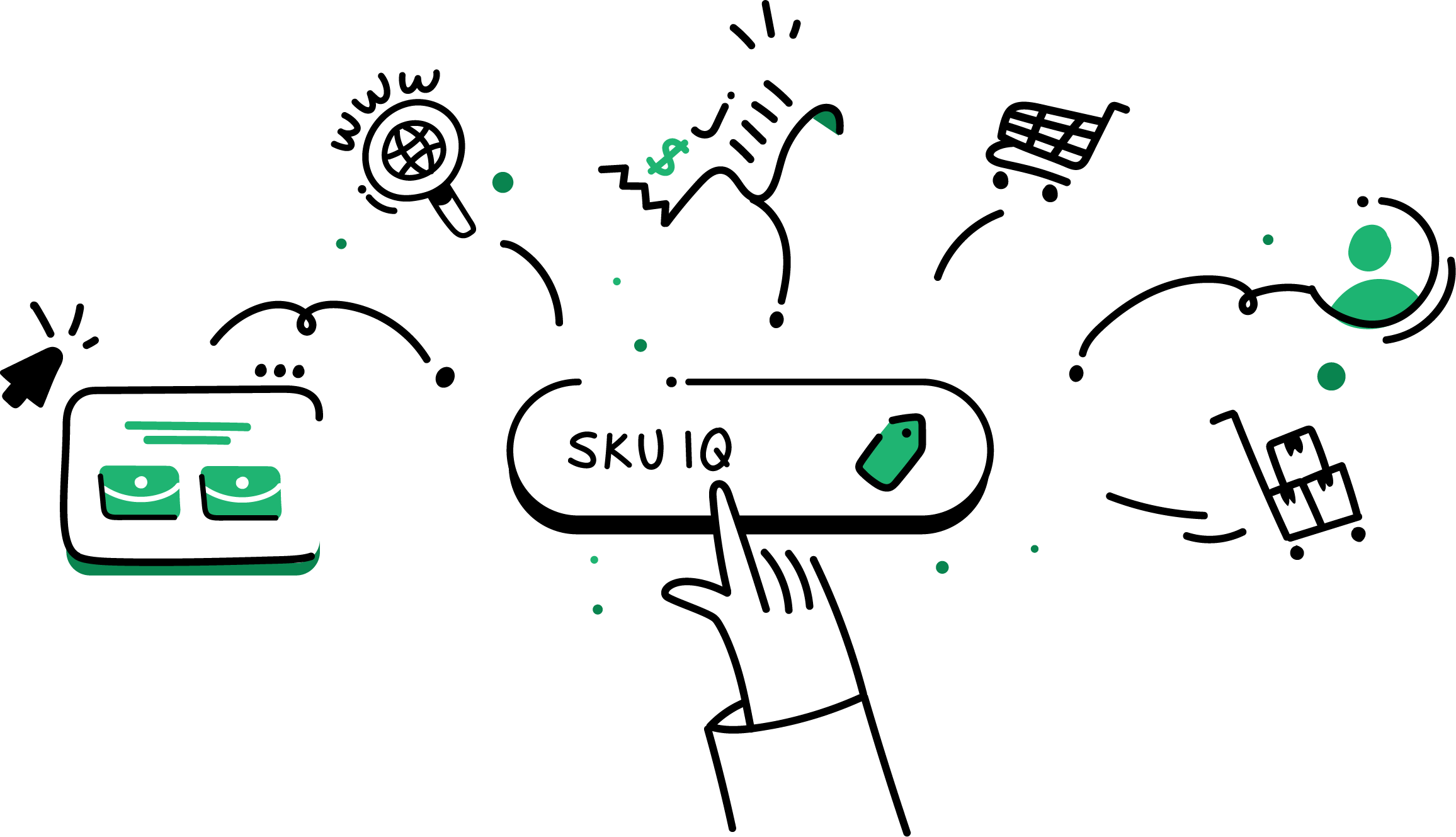 We will be adding new integrations and platform partners in the near future to provide even more options for expanding into social commerce.
Complete the form to be the first to get access when we launch our SKU IQ sync app with new channels.

Who is SKU IQ for TikTok Shop best for?
SKU IQ for TikTok Shop is for small to medium sized businesses who have a TikTok Shop and use Shopify as their main retail hub for managing their orders, inventory, product catalog and fulfillment. While a merchant can still ship or deliver an order from TikTok Shop Seller Center, merchants who already have an established Shopify store might prefer to use Shopify instead. SKU IQ allows merchants to sync TikTok orders to their Shopify account, therefore making it possible to fulfill orders using the fulfillment tools they're already familiar with.
How do I get started?
After you register with SKU IQ, there is an automated step-by-step process that gets you connected and syncing—fast.

However, if at any time you feel you need a little extra help, our team of SKU IQ sync specialists are available by scheduling a free one-on-one consultation, initiating a chat, requesting a call-back or by submitting a support ticket. For more information about getting started, click here.
What does SKU IQ sync?
By default, SKU IQ syncs quantities along with product attributes such as title, description, price, size, cost, brand, color, SKU, UPC, tags and images.

Quantity sync is bi-directional, while
product attributes are only synced from Shopify to TikTok Shop. Newly created items are also only synced from Shopify to TikTok
Shop.
Does SKU IQ sync TikTok Shop to other eCommerce and/or point-of-sale platforms?
SKU IQ currently only syncs TikTok Shop with Shopify. Future releases will include other eCommerce platforms such as Wix, WooCommerce, and BigCommerce as well as point-of-sale platforms.
What kind of support is included?
SKU IQ offers support via chat, call-back, email, scheduled consultation or a support ticket. Our support hours are 8am - 4pm Mountain time, Monday-Friday. For more information, visit
our Support page.
Get Support
Please contact us if you need additional support at tiktokshopsupport@skuiq.com.